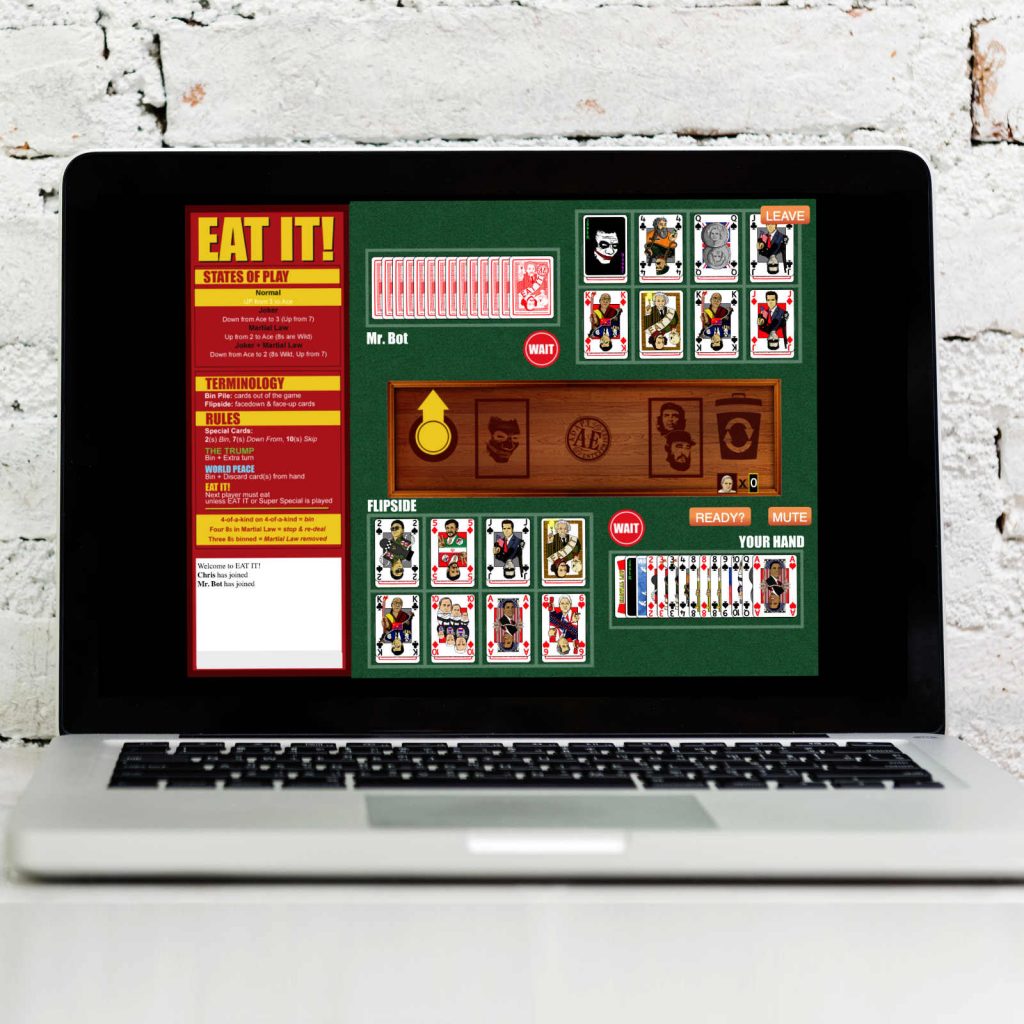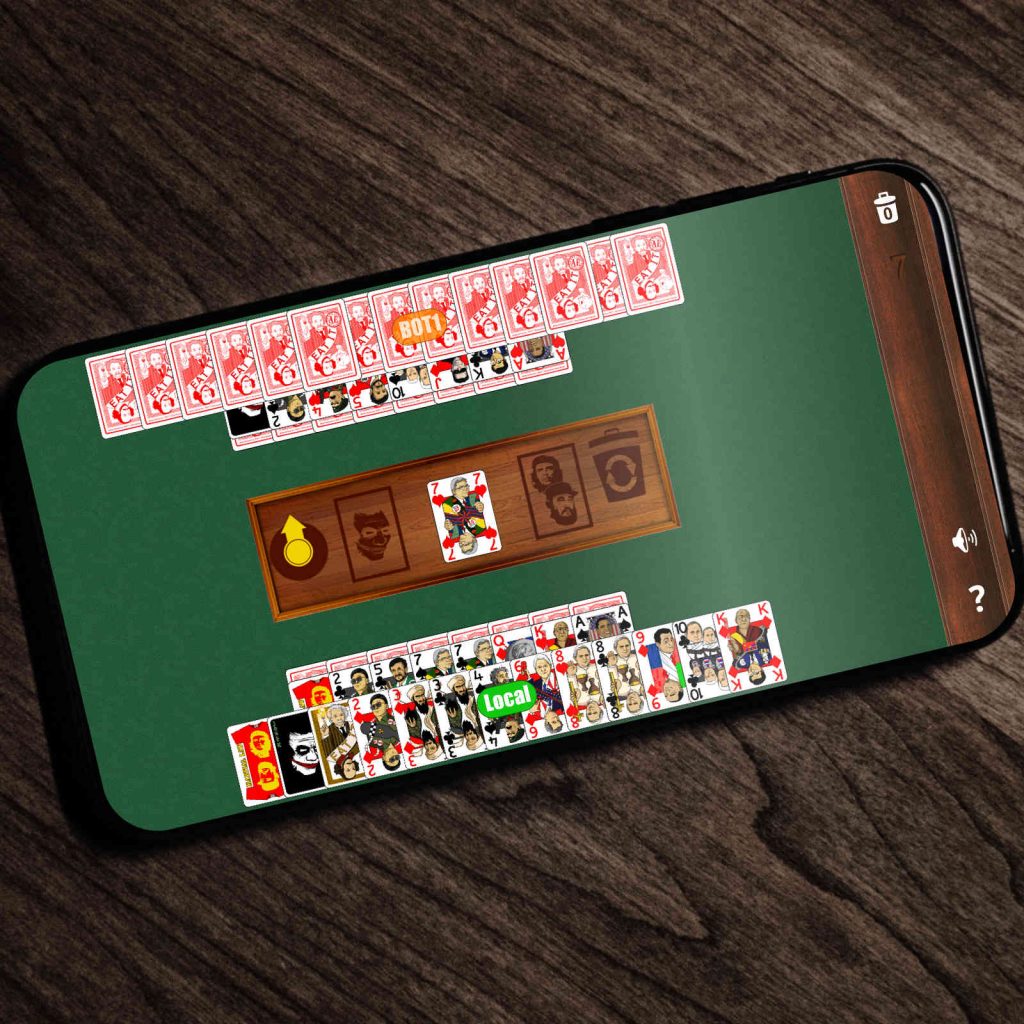 Play Flash game via the link above. Also download the Android App for Free!
Play multiplayer with friends or against the computer.
The game is compatible with browsers supporting Adobe Flash Player. It doesn't work on mobile devices.
The first time you play, it may take a while to load (the file is 5.3MB)
Initially developed by Two Lives Left. Further development by Eric Love.
If you see the title screen, but the game goes no further, the server may need resetting.
Send Eric a message on 0421253504 and he'll reset it if possible.
Instructional Video Part 1
Additional Rules Part 2