What Is Eat It! The Card Game?

Eat It is a Living Card Game with 60 cards. Each deck contains a 52 card deck plus 8 designer playing cards by Australian artists.
There are two styles to choose from. A politically themed deck with political figures like Donald Trump, and a musically themed deck with famous musicians, making it a great gift for music lovers.
Eat It is the perfect choice for your game night. Each game is played in three stages: opening hand, face-up cards, and finally face-down cards. The player to get rid of all their cards first wins!
Produced by South Australian company Adapt Enterprises, Eat It! is a card game for 2 players to 6 players. Ages 8 and up.
Available to buy on Ebay: https://www.ebay.com.au/p/27024838579
Play online via the webpage: http://eatitcards.com/play.html
Download the free Android App! http://goo.gl/fpfMLK
Connect With Eat It! Online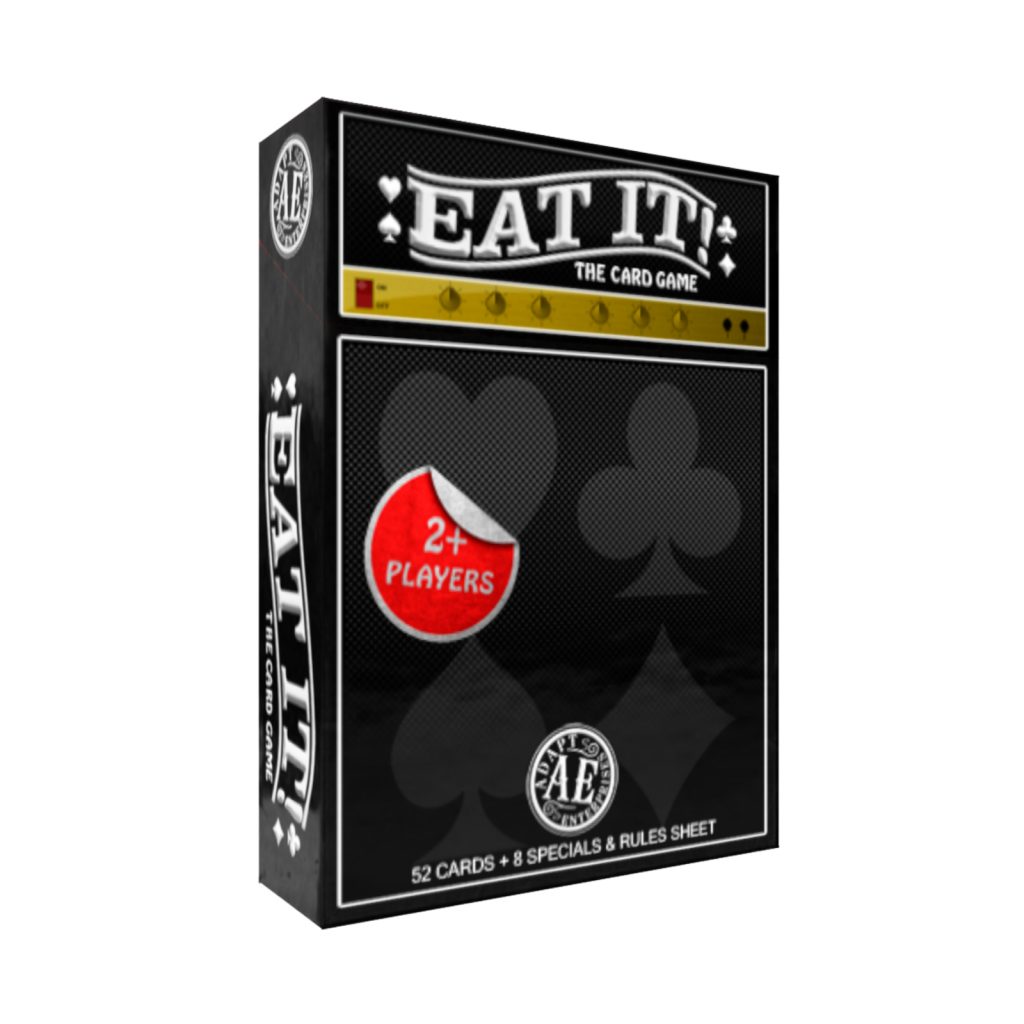 Released in 2013
52 Cards + 8 Specials & Rules
The perfect gift for a music iconography wizkid
Original artwork by James Fosdike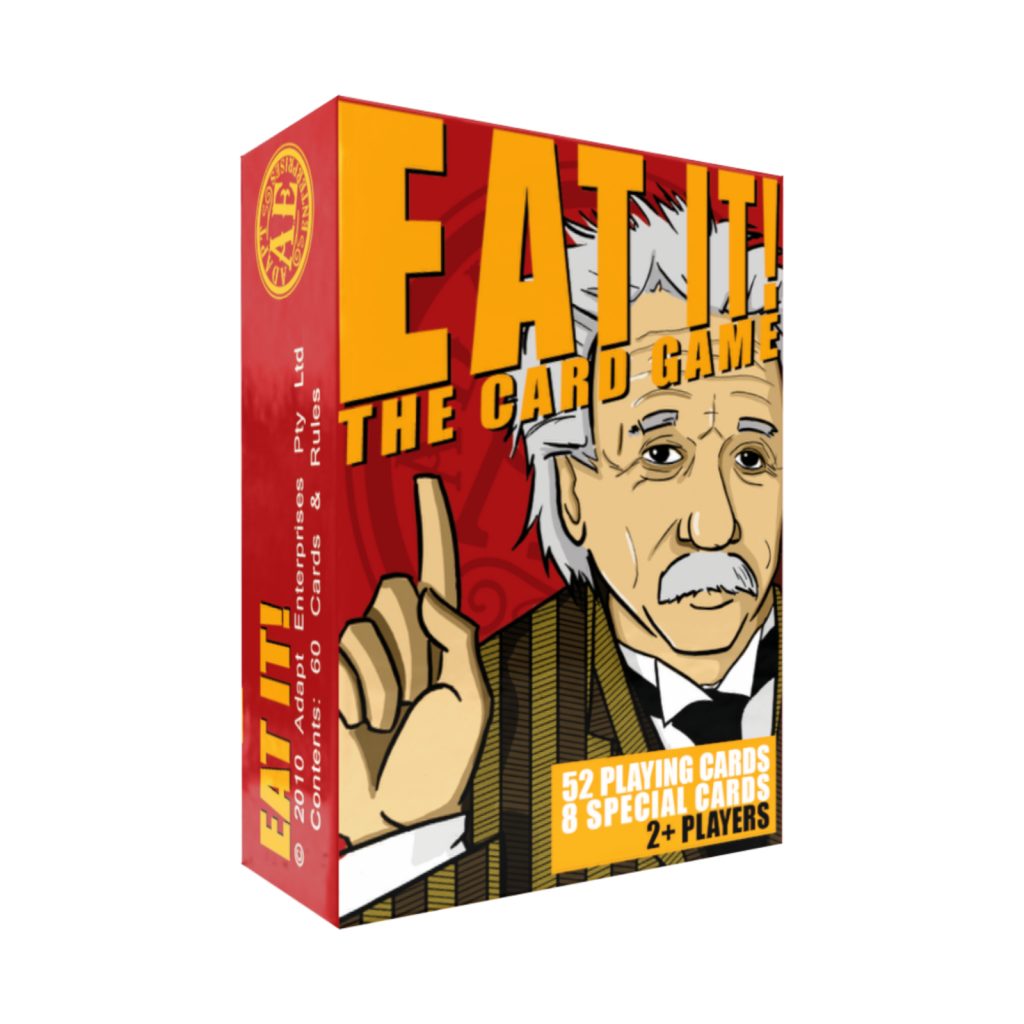 Released in 2010
52 Cards + 8 Specials & Rules
Great for the political history aficionado in your life
Original artwork by David Waldie
Play Online For Free!