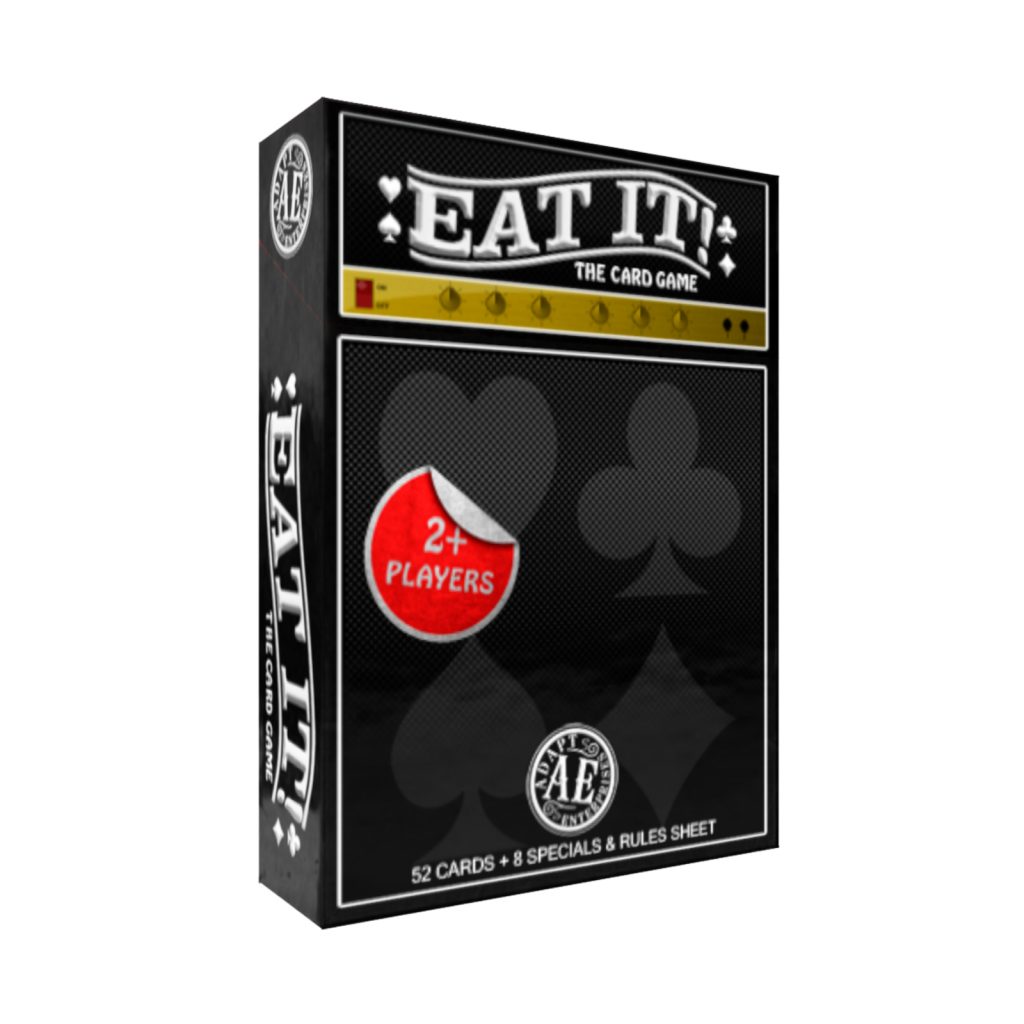 Released in 2013
52 Cards + 8 Specials & Rules
The perfect gift for a music iconography wizkid
Original artwork by James Fosdike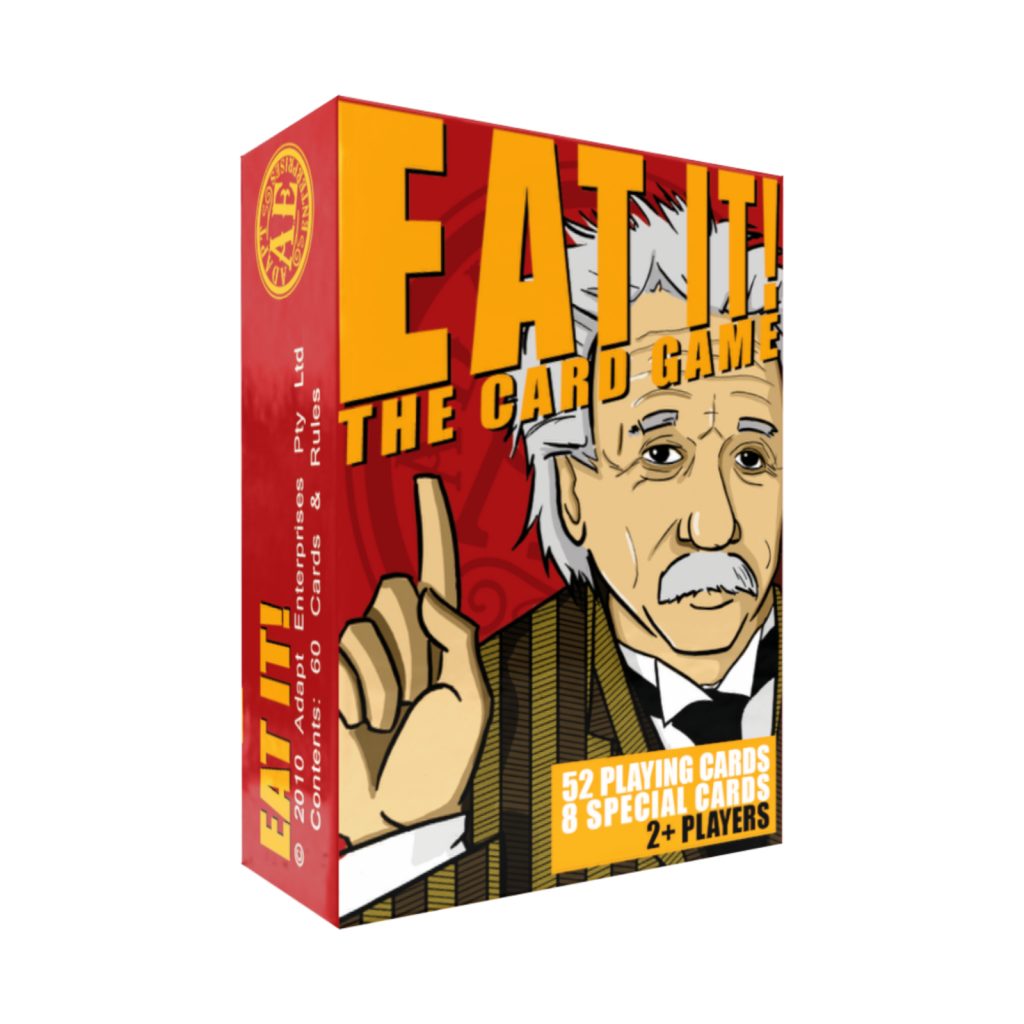 Released in 2010
52 Cards + 8 Specials & Rules
Great for the political history aficionado in your life
Original artwork by David Waldie
Play Online For Free!
What Is Eat It! The Card Game?
Eat It! The Card Game is the perfect choice to open your game night, with snackable rounds and responsive turns, Eat It! is easy to learn and hard to master.
Add 8 special cards to a standard 52 card deck and you're ready to play! Each game is played in three stages: your hand, your face-up cards, and then finally your face-down cards. The first player to get rid of all their cards wins!
Produced by Adapt Enterprises, Eat It The Card Game is recommended for 2-6 players. Ages 8 & up.
Connect With Eat It! Online